It was early doors down at the old O2 Islington, a place we sometimes laughably call home and some seriously do call home because they sleep in the doorway.
It was all good vibes tonight with cheery greetings from the security staff, fist bumps all round, a complimentary squirt of sanitizer and names boldly on the list. A quick trip to the bar and we were all good for the early show.
Three-piece, Soeur opened the evening with a significant blast of sound. Soeur sport not one but two frontwomen sharing the vocal and guitar duties, they put out some impeccable (folk-like at times) harmonies whilst an energetic male drummer keeps everything on time.
Soeur put on a man-sized show and certainly knew how to rock out. With snatches of L7 style heavy grunge, and metal riffs melting into doom, there was much head nodding going on. Set closer, Fight was a particular highlight. But enough of this support, the room was filling out for some Vex Red action, virus or no sodding virus.
Time was obviously tight tonight and there was a significant scurry of roadie bum cracks between bands and behold, the mic stand went all a bit Steve Tyler.
Just time for another quick visit to the bar and the sometimes non binary WC got us thinking about the notice from Slow Alfie about comparing cologne. We couldn't remember participating in such an act but the mind began to play tricks and we became unsure. The bigger question was how much urine did it take to corrode the floor?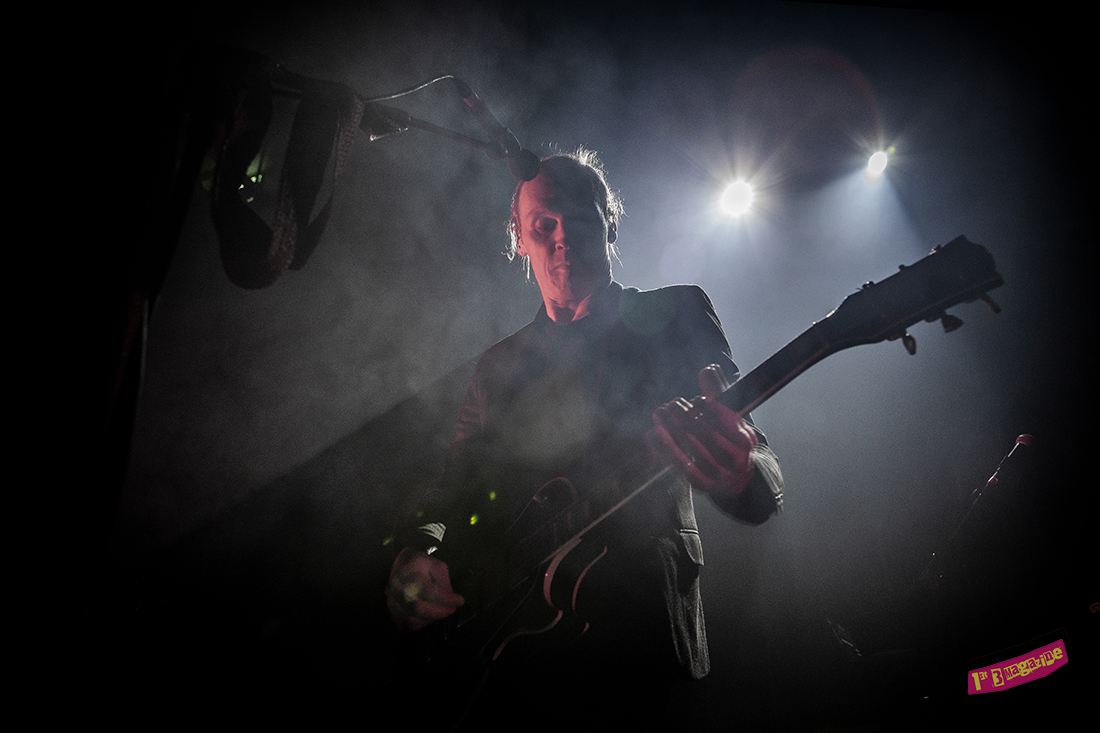 Much like Watford Gary's mum, headliners Vex Red have been round the block a few times, varied their line-up, gone their separate ways and come back together. With the deadpan melodies of Placebo, the wall of sound of Interpol and a good dose of wah-wah pedals, their blend of alternative electronic rock filled the room.
With a full-on four guitar sound sounding more ethereal than heavy, they have chilled out since their younger days, although the angsty lyrics remain. Sweeping sounds that were more moods than songs prevented the electronics from sounding cold yet had a certain aloof detachment. Tunes took you away on a sea of dreamlike states until you awoke at the end of each one, dazed and unable to remember a single riff.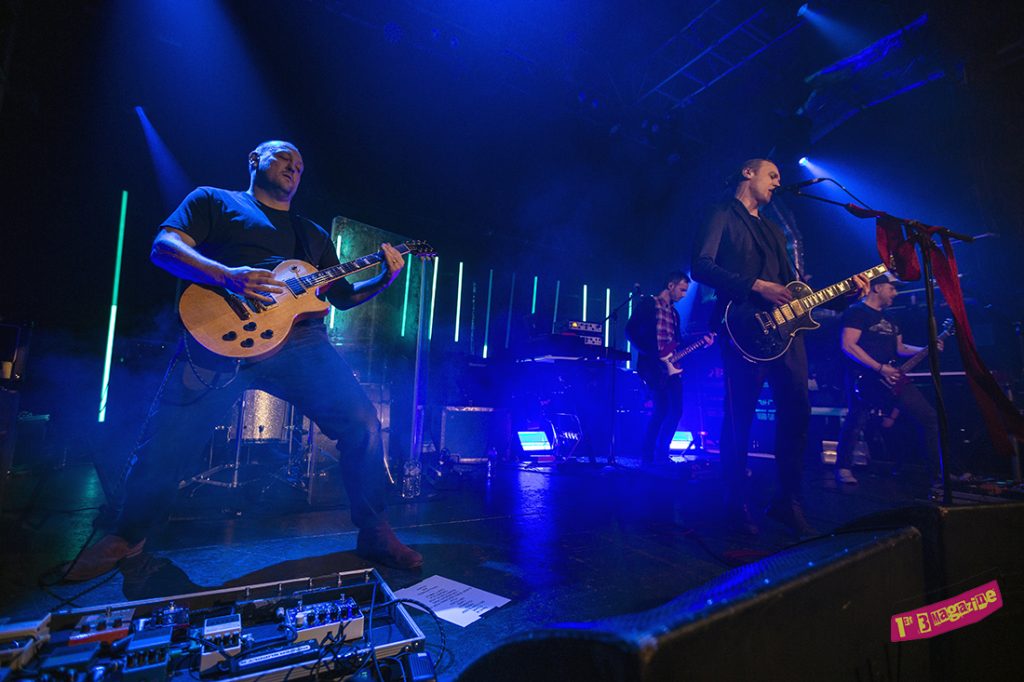 Leap year day was the perfect date for this tour ending gig – a moment of quirkiness in a chaotic world and a musical formula that shouldn't make sense but is curiously effective.
Vex Red were predominantly very red indeed although sometimes green or yellow, at which times we became torn as to whether a colour change watered down the performance as a whole despite the photographers hating it and saying things like 'that'll have to be black and white then' and 'it's worse than the fucking 100 Club'. We thought the 100 Club reference was a bit much, after all there was a press pit at Islington and significantly fewer piss showers. You wouldn't have wanted to be epileptic or a migraine sufferer amidst all those strobe lights, mind.
But back to the music, as they launched into Can't Smile toward the end of their set, the crowd went from twitching to bouncing and singing along, it all went a bit Cure-esque and the evening made that move from icy coolness to that vital connection.
Vex Red Played O2 Islington, 29 February 2020
Words – Bambi 'Bam Bam' Star
Photos copyright Carl Byron Batson – Not to be reproduced in any form