Irish DIY noise outfit Naked Lungs have released their much-anticipated debut single "Database".
Produced by Gilla Band's Daniel Fox, the single comes on the heels of an exciting last few months for the enigmatic 4-piece, having built a wealth of excitement off the strength of just one caustic, self-produced live recording of a track called "Second Song". Much of their attention to date has been built on feverish word of mouth, which has seen the band earn early organic acclaim at Irish press, as well as spots supporting the likes of Enola Gay, Bullet Girl, and The Love Buzz at the turn of the year.
The new single sees Naked Lungs live up to that early promise. Clocking in at just under 3 minutes, "Database" is a propulsive and muscular track, which encapsulates the adrenaline-inducing intensity of the band's live performances with discordant effected guitars, driving distorted bass, and almost industrial drumming. Frontman Tom Brady delivers a blistering and emotive vocal performance, but not at the expense of a good hook with him hypnotically repeating "open the gates and / run, run, run" throughout the chorus.
The single is accompanied by a stark and arresting new video which was made by bassist Ryan Mortell and sees the band perform in an abandoned multistorey car park covered in what appears to blood.

If you're lucky enough to have caught one of Naked Lungs early shows then this striking debut offering should be instantly recognisable as a consummate and direct snapshot of their mesmerising ability to fuse raw power and melody, and with further new music and live dates planned for 2022, if you've not heard them before there's no better time to jump on board.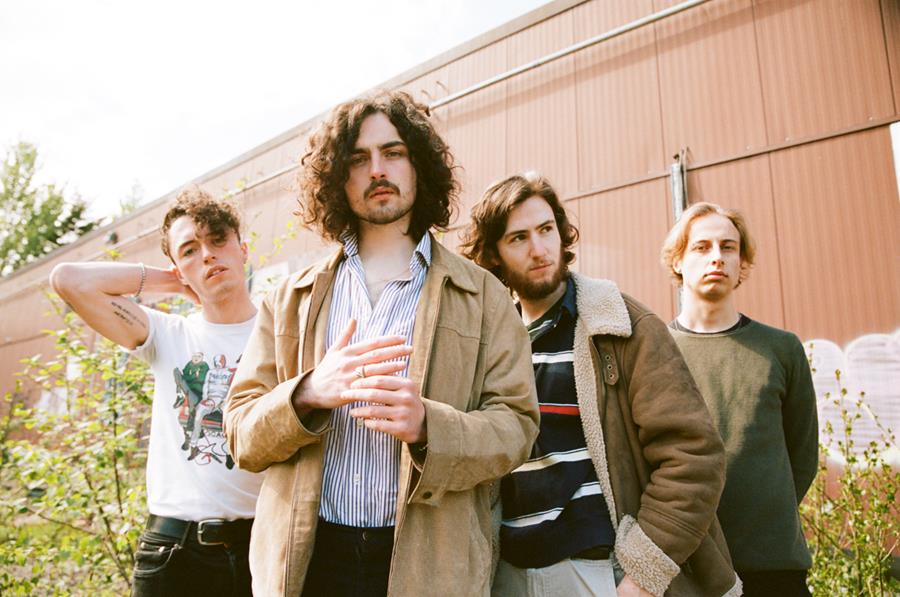 Naked Lungs is:

Tom Brady – Vocals
Andrew Connaughton – Guitar
Matthew Pyper – Drums
Ryan Mortell – Bass