Glasgow alternative-rock quartet Pizza Crunch are pleased to announce their return with a new single 'Flatfoot', which is set to be released on the 28th of January. The band are excited to release this track, having played it live at a sold out King Tuts as well as at the Left of the Dial festival in Rotterdam.
The band have been working on a plethora of new material lately and 'Flatfoot' signifies the conclusion of their past sound. 'Flatfoot' came together during the first lockdown but has undergone many changes since then. Lyricist Ewan Hearns commented on the track: "Lockdown impacted people in a variety of different ways. I was lucky, I'd just moved into a new flat and welcomed the freedom and time to kill. I think the more jovial tone in the Flatfoot lyrics reflects this time of my life, some of our recent releases have a little bit of a dark undertone to them whereas this one deals with more superficial issues."
The track was produced, mixed and mastered by Chris Marshall (Baby Strange, Gerry Cinnamon and Declan Welsh and the Decadent West) at Castle of Doom Studios. "We actually went in to record a different song", Hearns explains, "But Marshall had heard us do that one live and insisted we recorded that one. After a bit of back and forth we agreed to do it".
Guitarist Nathan Stokoe talked about the music he was listening to that inspired the guitar for the
song: "I think I was messing around with similar patterns to the SOS riff by Abba. I was also listening to a lot of The Smiths which inspired the kind of bright sounding melodic riff."
Hailing from different ends of Scotland, Pizza Crunch couple an '80s post-punk strut with glimpses of noughties nonchalance. Infectious guitar riffs and a relentless rhythm section accentuate lyricism, which moves between the obnoxiously wry and the potently gloomy. The blend of influences result in compelling verses culminating in melodic and expressive hooks.The band have just played a sold out show at The Hug and Pint, this will be their last single for a period of time as they are hiding away to work on a more expansive project.
After only a brief time together, the band headlined the renowned Club Sabbath in Glasgow before releasing singles – 'Fraud', 'Twelve Month Seasonal Depression', 'Celexa', 'Fried Intellectuals' and 'Coma-Inducing Gibberish' and 'Motivational Substances'. Each track has received increasingly laudative attention from blogs, radio stations and promoters, with the groups' music finding itself on BBC Introducing, BBC Radio 6 Music and Amazing Radio.
Prompt lyrical commentary that veers from the elucidation of sombre hedonism to trivialising the emotionally painful, along with distinct, novel guitar lines and a driving rhythm section, make Pizza Crunch one of Glasgow's most exciting exports.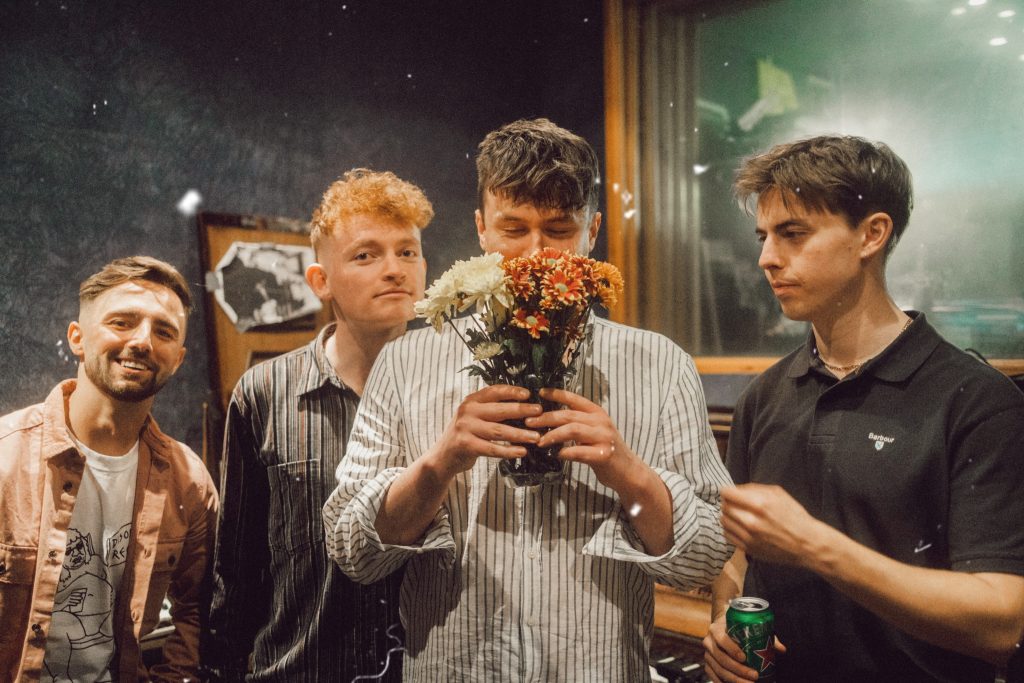 Ewan Hearns – Guitar and vocals
Nathan Stokoe – Guitar
Craig McDermott – Bass
Ewan Nicholson – Drums