To celebrate its second anniversary in glorious style, German rising powerhouse Noble Demon has released a brand new label sampler entitled Noble Demonic Metal – Chapter 2.
Founded by former Nuclear Blast veteran Patrick Walch, the label quickly established a name for itself. With its variety of heavy music taste, an ever growing, eclectic artist roster with constantly new signings from all over the world and increasing numbers of followers within the metal community, Noble Demon means business and has proven that they came to stay. Featuring the release-highlights of 2021 from acts such as Night Crowned, Mercury Circle, Dawn Of Solace, Zornheym, Repentance, Neonfly, Oceanhoarse, Plaguestorm and Begat The Nephilim, the sampler decently unites the amazing blend of metal styles the label currently represents.
Tracklist reads as follows:
1. Night Crowned – Nattkrönt
2. Oceanhoarse – One With The Gun
3. Neonfly – Venus
4. Mercury Circle – You Open Up The Earth
5. Plaguestorm – Evolution Towards The Edge
6. Neonfly – The Future, Tonight
7. Night Crowned – Fjättrad
8. Oceanhoarse – Reaching Skywards
9. Mercury Circle – Black Mirrors
10. Zornheym – Keep The Devil Away
11. Neonfly – Beating Hearts
12. Plaguestorm – Purifying Fire
13. Begat The Nephilim – Paupers Grave
14. Night Crowned – Gudars Skymning
15. Oceanhoarse – From Hell To Oblivion
16. Dawn Of Solace – White Noise
17. Repentance – Reborn
18. Begat The Nephilim – Paterfamilias
19. Mercury Circle – The Gates Wide Open
20. Dawn Of Solace – Skyline
21. Zornheym – Slumber Comes In Time
22. Oceanhoarse – The Damage
23. Repentance – No Innocence
24. Mercury Circle – Like Matches
25. Dawn Of Solace – Event Horizon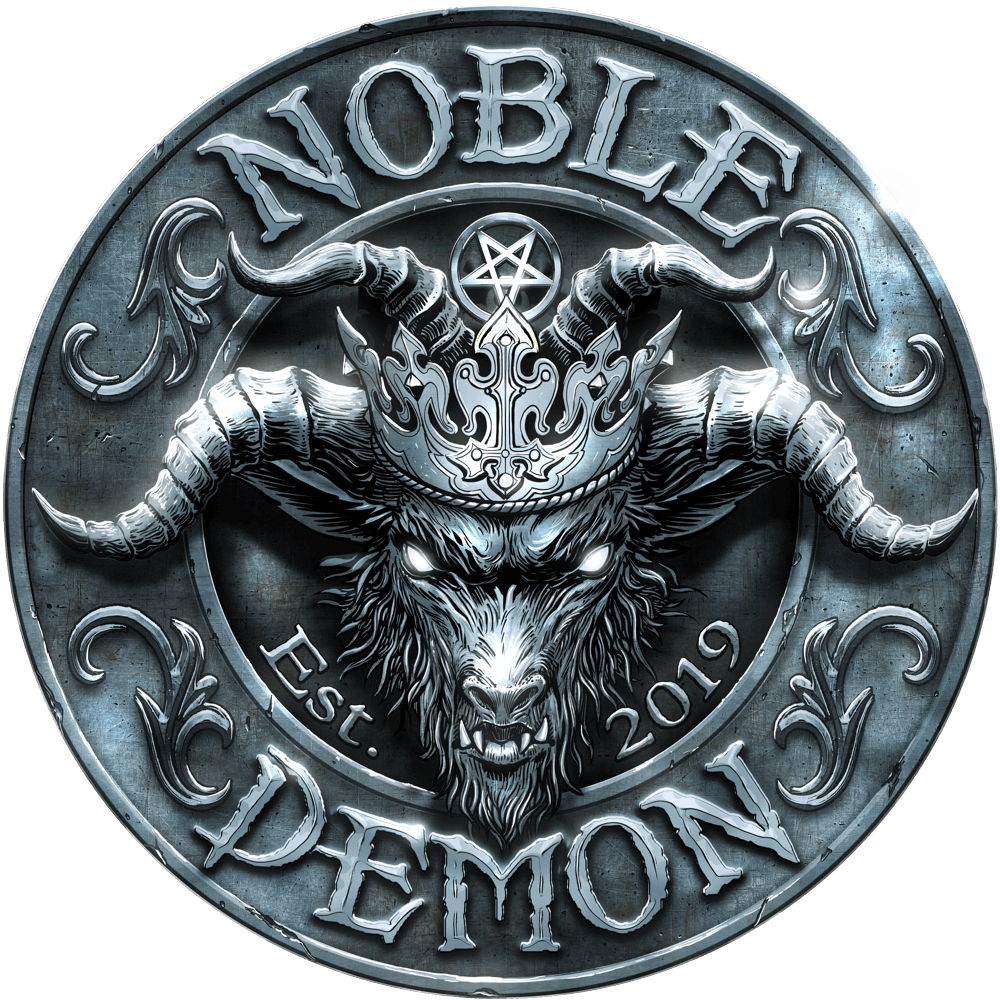 Noble Demon would like to thank all artists, partners, fans and friends for their support and trust in these uncertain times. Fueled by the passion for metal and with many more outstanding releases slated for 2022, Noble Demon is wishing everyone a healthy and joyful year's end and a successful 2022!
Noble Demonic Metal – Chapter 2 is now available at THIS LOCATION
In addition, Noble Demon has also released its first label merch just in time for its second anniversary and you can get your hands on a shirt or hoodie HERE